Version 6.3.0.613 (Dec 2016) of HRD predates the WSJT-X "FT8" mode.  If you use the latest version of JTAlert (2.10.1), it has added back in HRD version 6.3+ logging support (but only temporarily, according to the author).  That's great, but you need to make a change to the HRD Logging program to support FT8.  If you don't it will log the contact as "FM" (the closest thing alphabetically).
Open the logging program and select "Tools/Configure/Modes".  Click "ADD" on the "Modes Editor" window that pops up, then populate Mode/ADIF/Comment for FT8 as follows: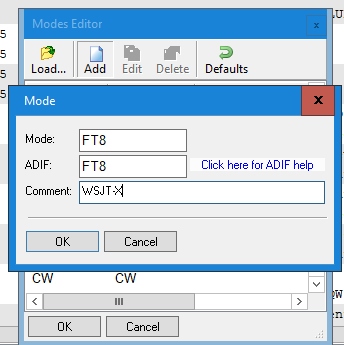 After making that change, FT8 will show up at the end of the list of available modes, and it will automatically be selected when you use JTAlert to log a contact.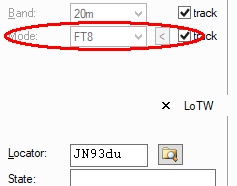 NOTE:  LotW doesn't support FT8 yet, explicitly, converting it to a generic "Digital" mode.  The ADIF.org group has added FT8 to version 3.0.6 of the spec, so the change in LotW will happen soon.