Back on Jan 19, I was sitting at 5,000 LotW confirmations.  Today, with the addition of a couple of confirmations from QSOs with Iceland back in 2014, I bumped up to 6,001 confirmed in LotW.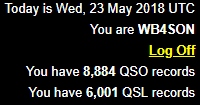 Thanks to Odinn Thor (I LOVE that name), TF2MSN, for the confirmations.  Here's to 7,000!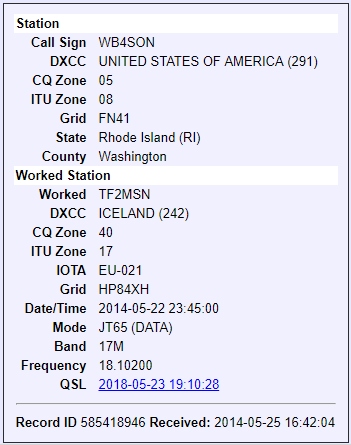 Confirmations of older QSOs are always an unexpected bonus on the day.  These put my DXCC Challenge up to 1,314.  It's going to be a long, slow crawl up to 1,500.