So the first month is under our belt for 2018.  DX results were pretty good, already knocking off a couple of my 2018 goals.  DXCC Challenge stands at 1281, and 160-meter DXCC is at 48.  So lets set new goals of DXCC Challenge of 1290 and 160-meter DXCC of 50.  WAS on 160-meters stands at 47 (Need AK, HI, ND), so lets set a new goal of 48.
1,275 Challenge Band-Points —

Revised to 1290

160-meter 40 DXCC AND 45 WAS —

Revised to DXCC 50 and WAS 48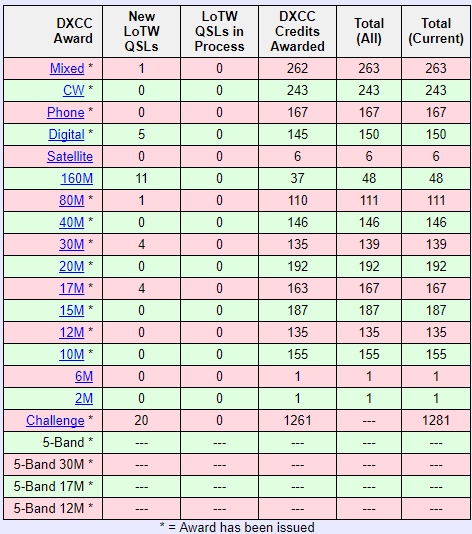 The International Grid Chase wasn't part of my 2018 goal, but I'm having fun, and frankly that is responsible for most of the DX improvement listed above.  I made a total of 661 contacts in January (8 on CW and the rest on FT-8).  While LotW records can continue coming in up until Feb 10, the top 10 in the state of RI are listed below: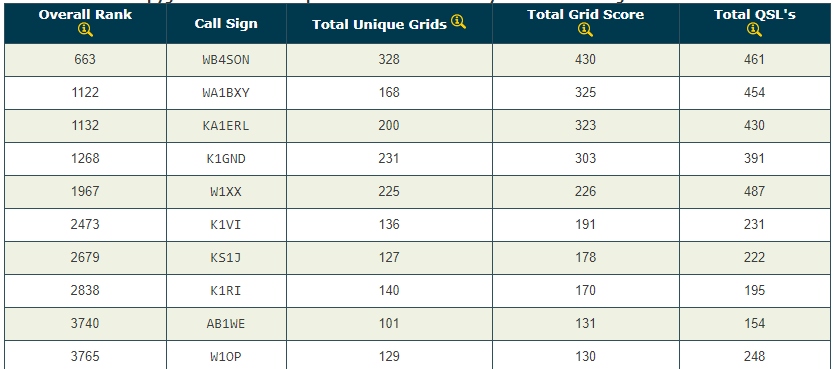 One thing that has been fun, is seeing 10-meters open for a couple of hours in January, along with brief 15-meter activity pretty much every day.  On the other hand, it is sad to see 20-meters collapse shortly after dark.  30-meters has been fantastic globally (as has 17-meters).